Your information
You Can Trust Us
We want you to feel safe when you work with us
1. How Your Information Will Be Used
1.1 Introduction
Your communications and other interactions with Medical Graphics UK Ltd including the use of our website www.medicalgraphicsuk.com are governed by this privacy notice. Medical Graphics UK Ltd is a company incorporated in England and Wales (company registration number 06225395). Medical Graphics UK Ltd is also registered with the Information Commissioner's Office.
Your privacy and your rights to privacy are important to us and we undertake to protect your personal data. Our privacy notice sets out:
The personal data we collect about you and how we obtain, use and protect your personal data
How we collect and use non-personal information
Who we share your personal data with
Where your personal data is hosted and processed
How you can access your personal data
Links to other web sites
How you may opt in or out of communication
Personal information from children
Updates to this Privacy Notice
Governing law
Your rights to restriction of, or objection to, processing of your personal data
Your right to withdraw consent at any time to the use or storage of your personal data
Your legal right to lodge a complaint to the Information Commissioner's office
1.2 Sources of Data We Retain About You
You will have provided the information we hold about you during interactions or transactions with us.
1.3 Information We May Hold About You
The information we may hold about you includes:
Your name and title
Your professional role
Your work address
Your preferred email address
Your preferred contact telephone number(s) (direct line, mobile or both)
1.4 Special Categories of Information
We do not want you to provide, any information regarding gender, racial or ethnic origin, political opinions, religious and philosophical beliefs, biometric data or sexual orientation or any other sensitive information.
1.5 How We Use Your Personal Data
We may use your contact details to:
reply to your inquiries;
send you transactional communications via unencrypted email;
assist in fulfilling any contractual obligations, e.g., a service contract, we have with you or your employer for which you may be the primary point of contact
send you newsletters, press releases or information relating to products, programs or services that we believe may be of interest to you, unless you opt out.
1.6 How We Collect and Use Anonymous Data
From time to time, we may collect anonymous statistical information about the use of our website and utilisation of our website features, such as how many visitors visit a specific page on the website, how long they stay on that page and which hyperlinks, if any, they "click" on, etc.
We will collect this information through the use of "cookies" and other tracking technologies, which are described in detail in our Cookie Notice. This aggregated data will not way personally identify you or any other users of our website in any way whatsoever.
1.7 How We Protect Your Personal Data
Medical Graphics UK Ltd has security and privacy controls and procedures in place protect your data and enable us to comply with the General Data Protection Regulations 2018 (GDPR). Whilst we take all reasonable security precautions, it is impossible to guarantee absolute security with regard to information communicated via the Internet. If Medical Graphics UK Ltd becomes aware that your personal data has been subject to a data breach, we will notify you in a timely fashion.
1.8 Disclosure of Information to Third Parties
Other than as mentioned below, we will only disclose information about you to third parties if we are legally obliged to do so or where we need to comply with our contractual duties to you.
We may share your personal data:
in the context of a sale of all or part of our business or assets. We may transfer or disclose your information to the party or parties involved in the transaction as part of that transaction and as part of any due diligence processes which take place in contemplation of a potential transaction;
with any affiliate or subsidiary of, and any company owned or controlled by Medical Graphics UK Ltd, to deliver products and services, including sending or providing you with advertisements, promotions or offers. Where we share your information with our related companies, they may use your information in the same way as we can under this Privacy Notice.
1.9 Data Transfer Outside the European Economic Area (EEA)
Your personal data will be hosted and processed within the European Economic Area (EEA). We do not at this time transfer your information outside the EEA or to an international organisation. Should the need arise in the future in order for us to comply with our legal or contractual requirements, appropriate safeguards will be put in place as the law requires and you will be notified of these.
1.10 How You Can Access Your Personal Data
You may request access to personal data we hold about you at any time. We are entitled to charge you a nominal fee for supply of the data.
1.11 Automated Decision Making
The company does not use any automated decision making processes (including profiling).
1.12 Retention of Your Personal Data
Your personal data will be retained for a period of 1 year after you leave the company except for that information which may be need to be held for a longer period such as:
Data relating to the company accounts and company taxation – 7 years
Data relating to personal taxation – 7 years
Where the possibility of legal action exists between you and the company or vice versa. In this instance the information will be held for as long as is required for the legal process to complete.
1.13 Changes in The Purpose for Which Personal Data is Collected
If in the future we intend to process your personal data for a purpose other than that which it was collected, we will provide you with information on that purpose and any other relevant information.
1.14 Links to Other Web Sites
Our website may from time to time include links to third-party sites whose information practices may be different than ours. We advise you to review these sites' privacy policies, as we have no control over information that is submitted to, or collected by, these third parties. Use of such third-party websites may be subject to a third party's terms and conditions and is at your own risk. Medical Graphics UK Ltd has no responsibility in connection with any access or use by you of these sites.
1.15 Opting In/Out of Communications
You may withdraw your consent to our use of your personal data for future marketing mailings, at any time by emailing us at customerservices@medicalgraphicsuk.com
For other ways to contact us please refer to our Contact page.
If you have previously agreed to receive e-mails from us and you decide not to receive marketing information from us, please follow the "unsubscribe" instructions provided on any marketing e-mail you receive from Medical Graphics UK Ltd.
Should you withdraw your consent to receive marketing information, we will endeavour to remove your personal data from our marketing mailing list within 5 working days of receipt of your consent withdrawal notification.
1.16 Personal Information From Children
We do not knowingly collect personal information from children. The content of our website is not intended for, or directed to, children. If you are under 18 years of age, please do not provide us with personal information without your guardian's consent.
1.17 Updates To This Privacy Notice
If we change the privacy notice, a prominent advice note will be posted on our website along with the updated privacy notice. You are therefore recommended to review this privacy notice regularly. Medical Graphics UK Ltd will also provide you with an email notification if any such changes will have an adverse effect on your rights.
Updates will take effect 30 days after the updated privacy notice is published. Each Privacy Notice will include the date in which it was last updated. If you disagree with any of the changes, you may contact us by e-mail to: customerservices@medicalgraphicsuk.com
To avoid doubt or confusion, no change to the privacy notice will change the content of your consent that you may have granted separately and/or the processing of your personal data (including sensitive data) you have consented to.
1.18 Governing Law
English law governs this privacy notice and its subject matter without prejudice to any overriding mandatory provision in your country of habitual residence. You agree that the courts of England and Wales will have exclusive jurisdiction provided however that if you are domiciled in a Member State of the European Union, you may also bring proceedings against us in the courts in your country of habitual residence.
2 Your Rights
2.1 Rights to Restriction of, or Objection to, Processing of Your Personal Data
Under the General Data Protection Regulation (GDPR) you have a number of rights with regard to your personal data. You have the right to request from us access to and rectification or erasure of your personal data, the right to restrict processing, object to processing as well as in certain circumstances the right to data portability.
2.2 Right to Withdraw Consent at Any Time
If you have provided consent for the processing of your data you have the right (in certain circumstances) to withdraw that consent at any time that will not affect the lawfulness of the processing before your consent was withdrawn.
2.3 Right to Lodge a Complaint to The Information Commissioner's Office
You have the right to lodge a complaint to the Information Commissioner's Office if you believe that we have not complied with the requirements of the GDPR with regard to your personal data.
3 Identity and Contact Details of Controller and Data Protection Officer
Medical Graphics UK Ltd is the controller and processor of data for the purposes of the GDPR. The appointment of an employed 'Data Protection Officer' is for the purposes of GDPR a requirement only of large companies with more than 250 employees. This requirement does not apply to Medical Graphics UK Ltd.
If you have any questions or concerns as to how your data is processed you may contact our customer relations team by email using the address: customerservices@medicalgraphicsuk.com or you can write to:
Customer Services – GDPR
Medical Graphics UK Ltd
Unit 9 Clifton Centre
Bamel Way
Gloucester Business Park
Brockworth
Gloucester
GL3 4BH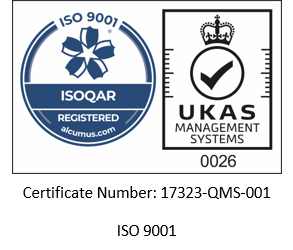 Statutory Information
Medical Graphics UK Limited is registered in England at Unit B 6400 Severn Drive, Tewkesbury Business Park, Tewkesbury, Gloucestershire, GL20 8SF, company number 06225395 .