We want you to understand how this website uses cookies
1. Introduction
Our website uses cookies to monitor traffic though our website using Google analytics.  All data is anonymous and no personal data is collected.  By using our website you consent to the use of cookies in accordance with the terms of this policy.  You may refuse to accept cookies by activating the setting on your web browser which allows you to refuse the setting of cookies.  If you select this setting however, you may be unable to access certain parts of our website.  Some cookies are strictly necessary in order to enable you to move around the website and use its features.
2. What are Cookies?
Cookies are files which often include unique identifiers that are sent by web servers to web browsers, and which may then be sent back to the server each time the browser requests a page from the server.
Cookies can be used by web servers to identity and track users as they navigate different pages on a website, and to identify users returning to a website.
Cookies may be either "persistent" or "session" cookies.

A persistent cookie consists of a text file sent by a web server to a web browser, which will be stored by the browser and will remain valid until its set expiry date (unless deleted by the user before the expiry date).
A session cookie will expire at the end of the user session, when the web browser is closed

The cookies named __utma through __utmz come from websites that use Google Analytics, which primarily use it to track visits.
3. How We Use Cookies
Cookies do not contain any information that personally identifies you, but personal information that we store about you may be linked.  We may use the information we obtain from your use of our cookies for the following purposes:
to track you as you navigate our website
to analyse the use of our website
| | |
| --- | --- |
| Cookie Name | Function |
| __utmz | Stores where a visitor came from (search engine, search keyword, link) |
| __utma | Used to distinguish users and sessions |
| __utmb and __utmc | Used to check approximately how long you stay on a site – when a visit starts and approximately ends. |
4. Third Party Cookies
This website does not send third-party cookies.
5. Blocking Cookies
Most web browsers allow you to refuse to accept cookies.  For example:
In Microsoft Internet Explorer you can refuse all cookies by clicking "Tools", "Internet Options", "Privacy", and selecting "Block all cookies" using the sliding selector
In Mozilla Firefox you can block all cookies by clicking "Tools", "Options", and un-checking "Accept cookies from sites" in the "Privacy" box.
In Apple Safari you can block cookies by selecting Private browsing
Blocking all cookies will, however, have a negative impact upon the usability of many websites.
6. Deleting Cookies
You can also delete cookies already stored on your computer.  In Microsoft Internet Explorer, you must manually delete cookie files; there is no facility to 'delete all'.
7. Updates To This Cookie Policy
Medical Graphics UK Ltd may update its cookie policy from time to time.  If we change the cookie policy in a significant manner, we will display a prominent notice on our website along with the updated cookie policy.  Updates will include the date in which it was last updated.  Any updates to the cookie policy will not change the content of your consent that you may have granted separately and/or the processing of your personal data you have consented to.
If you disagree with the changes, you may send us an e-mail at: customerservices@medicalgraphicsuk.com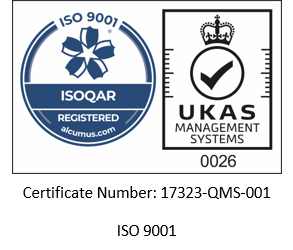 Statutory Information
Medical Graphics UK Limited is registered in England at Unit B 6400 Severn Drive, Tewkesbury Business Park, Tewkesbury, Gloucestershire, GL20 8SF, company number 06225395 .